A three-month stoppage during the COVID-19 pandemic will have the NBA finishing its season under odd circumstances, but it also offers a bit of potential – players who were dealing with long-term injuries suddenly had time to heal.
Although stars like Kevin Durant and John Wall have both already said they won't return in Orlando, a handful of other players could make an impact on this year's playoff race. Here are some to keep an eye on.
Ben Simmons
When Simmons went down with a lower back injury in the winter, his season – and the 76ers chances at contending for an Eastern Conference title – appeared to be over. Now, though, Simmons has resumed training and Sixers GM Elton Brand said that he could be close to returning. Philadelphia is currently sixth in the Eastern Conference, two games behind Miami for fourth place. The 76ers have the NBA's best home record at 29-2, but struggle on the road at 10-24, so Simmons returning would help immensely as they adjust to playing all of their games away from home.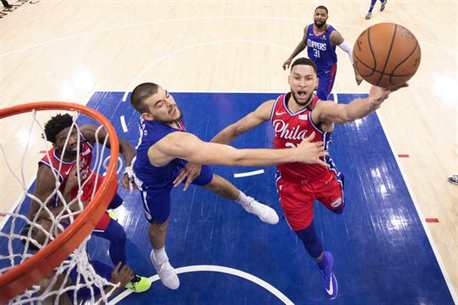 DeMarcus Cousins
Cousins is technically without a team after the Lakers cut him while he was recovering from a torn ACL to make room for Markieff Morris. How much Cousins could contribute less than a year after a major knee injury is certainly debatable, but with the NBA reportedly expanding rosters to 17, it might be worth it for the Lakers or another team to bring in a player who, when healthy, was one of the best big men in the league.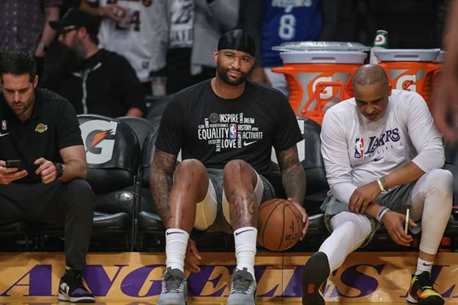 Justise Winslow
We never got a chance to see Justise Winslow as a Memphis Grizzly during the regular season – the season was suspended just before he was set to debut with the team. He had missed much of the season with an injury as a member of the Miami Heat and was sent to the Grizzlies near the trade deadline. When healthy, the former first round pick is a versatile defensive player who can also play multiple positions on offense. He should fit nicely in a young, athletic Memphis lineup and help the Grizzlies as they try to hold onto eighth place in the Western Conference standings.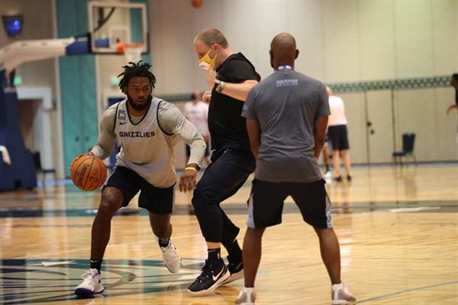 Jusuf Nurkic and Zach Collins
The Trail Blazers have dealt with a depleted frontcourt all season, but should get a big boost on July 31. Jusuf Nurkic has missed more than a year after breaking his leg, but was set to make his season debut in March before the season was suspended. Zach Collins had shoulder surgery in November, but should be healthy when the season restarts. Each brings something different to the team – Nurkic is a bruising interior presence and Collins is a good three-point shooter who will create space for Damian Lillard, C.J. McCollum and Carmelo Anthony to operate. Add them to a lineup that includes Hassan Whiteside, and Portland suddenly has one of the biggest teams in the league.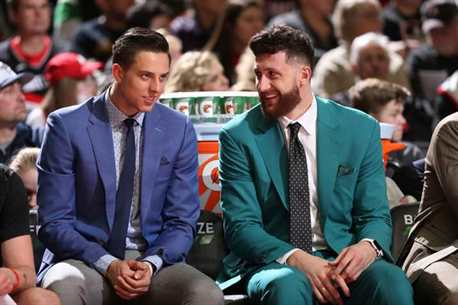 Victor Oladipo
Oladipo had technically already debuted before the season was suspended after missing the entire season with a serious injury. However, he wasn't himself – shooting just 39 percent overall and 30 percent from three in 13 games as he was finding his legs. If he can return to All-Star form with the additional rest, the Pacers suddenly have one of the most potent offenses in the Eastern Conference.
Players returning from injury aren't the only ones who could make an impact. Rosters could expand to 17 players, so current free agents like veteran scorers Isaiah Thomas or Jamal Crawford could catch on, and players who had successful G-League seasons could also get meaningful minutes if they're added to NBA rosters.