Much like other sports that have allowed players to miss the upcoming (or resumed) season due to concerns over COVID-19, the NFL also has several key players who will not be suiting up for the 2020 campaign. The league is allowing for more concessions for players who are deemed to be at high-risk of suffering complications from the virus, so those players are receiving $350,000 and will get credited for a year of service in the NFL. Those who are opting out without any documented risk will earn $150,000 and no credit for service time.
Here are 10 players who are sitting out the 2020 season and were expected to be a large contributor to their teams before deciding to leave.
Laurent Duvernay-Tardif – Kansas City Chiefs Offensive Guard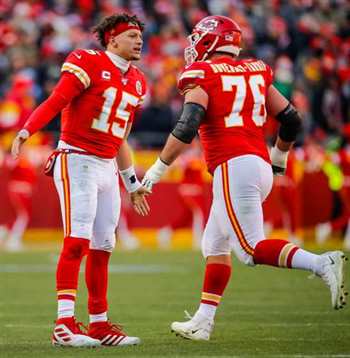 Duvernay-Tardiff, the Chiefs' starting right guard for the past five seasons, was the first person to opt out of this season, citing a higher calling. He's a medical school graduate in Canada and is working on the front lines in Montreal during the pandemic. Duvernay-Tardiff was a key member of the line that allowed Patrick Mahomes to be the playmaker that he is, so the Chiefs will have to shore up their line.
Damien Williams – Kansas City Chiefs Running Back
The defending Super Bowl champions will also be without their leading rusher who scored two touchdowns in the Super Bowl win this past February. The Chiefs, however, haven't relied heavily on a single running back since they parted ways with Kareem Hunt during the 2018 season, so they should be able to withstand this blow.
Dont'a Hightower – New England Patriots Linebacker
While not as high-profile departure like quarterback Tom Brady, Hightower has been the leader of a defense that has won three Super Bowl championships, with the highlight being holding the Los Angeles Rams to three points in Super Bowl 53. Hightower has also been the signal-caller on a team that heavily relied on its defense a year ago and would be again this year after Brady left to sign with Tampa Bay.
Patrick Chung – New England Patriots Safety
Chung has been one of the unsung heroes of the Patriots' defense, starting at safety for the past 11 seasons. His veteran presence will be missed, especially considering that Hightower is opting out and linebackers Kyle Van Noy and Jamie Collins Sr. both left in free agency.
Eddie Goldman – Chicago Bears Defensive Tackle
The anchor of the Bears' defensive line, Goldman has been a big part of the team's recent success on defense and was halfway through a four-year, $25 million guaranteed contract. The Bears have relied heavily on their defense the past couple years since acquiring Khalil Mack, so this will put more pressure on that unit.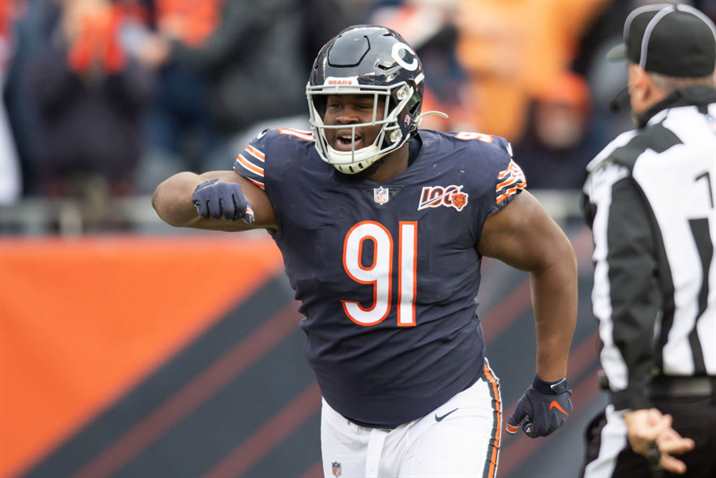 Star Lotulelei – Buffalo Bills Defensive Tackle
Lotulelei is in the middle of a five-year, $50 million deal and has been producing for the Bills. He was part of a defensive unit that was second in the NFL in points allowed last season and was a favorite in the AFC East for the first time in decades now that New England is without quarterback Tom Brady.
Marquise Goodwin – Philadelphia Eagles Wide Receiver
The Eagles' offseason was predicated on adding speed components to help jumpstart their offense that lagged at times last year under quarterback Carson Wentz. Goodwin, who was acquired from San Francisco, was a big part of that plan, but he's chosen to stay home this year with his wife and newborn baby.
Devin Funchess – Green Bay Packers Wide Receiver
The Packers went into the offseason knowing wide receiver was a weak point at the end of last season, and to appease quarterback Aaron Rodgers, Funchess was signed after logging some solid years with Carolina. But Funchess said that he's opting out after having to care for family members who had life-threatening complications from COVID-19 during the offseason.
Nate Solder – New York Giants Offensive Tackle
Solder, a key part of two Super Bowl teams with New England, was a disappointment on the field in his first two years as a Giant, and he won't be playing in the third year of his four-year contract. Solder cited his own history with cancer as well as a son who has cancer as reasons for opting out this season.
C.J. Mosley – New York Jets Linebacker
If the Jets didn't have bad luck, they would have no luck at all. Days after trading All-Pro safety Jamal Adams to Seattle, the other key member of their defense – Mosley – opted out of playing this season. Mosley only played in two games last season due to a groin injury, but he logged over 100 tackles in four out of five seasons with Baltimore.