No division has been as competitive as the NFC West this season, and all four teams have looked deserving of a playoff spot at times. But chances are, at least one will miss out. Here's a look at the NFC West at the halfway point.
Seahawks (6-2) : The Russell Wilson Show
Russell Wilson is on pace to throw for more than 5,000 yards and he leads the NFL with 28 touchdown passes. He's a solid prop bet for the league's MVP award, but he's also coming off just a so-so performance in a loss to the Buffalo Bills, showing that he might be more mortal than he looked earlier in the season.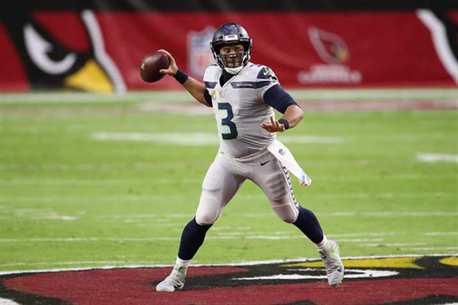 The Seahawks have lost two of three after a 4-0 start, but that schedule hasn't exactly been tough. Their only two games against sure-playoff teams – the Bills and Cardinals – are losses. Further complicating things for Seattle is how difficult their remaining schedule and division is. Two teams are within a game of Seattle and the defending Super Bowl champion 49ers have struggled, but are still only 2.5 games back, setting the stage for some interesting NFL betting opportunities.
Wilson has a prolific receiving duo in DK Metcalf and Tyler Lockett, who have combined for 15 touchdown receptions and 96 receptions overall this season. Both are legitimate threats to finish with 100-catch seasons.
The Seahawks haven't needed much out of their running game, but Chris Carson is averaging nearly five yards per carry and Wilson still makes plays with his legs – he averages nearly eight yards per carry and has rushed for a touchdown this season.
The Seahawks defense is no longer as fearsome as the Legion of Boom days, but they can still get pressure on the quarterback and create turnovers.
Cardinals (5-3) : Can they overtake the Seahawks?
Most people predicted the Cardinals to be improved this season, but they've already become a threat for a division title after beating Seattle early this season.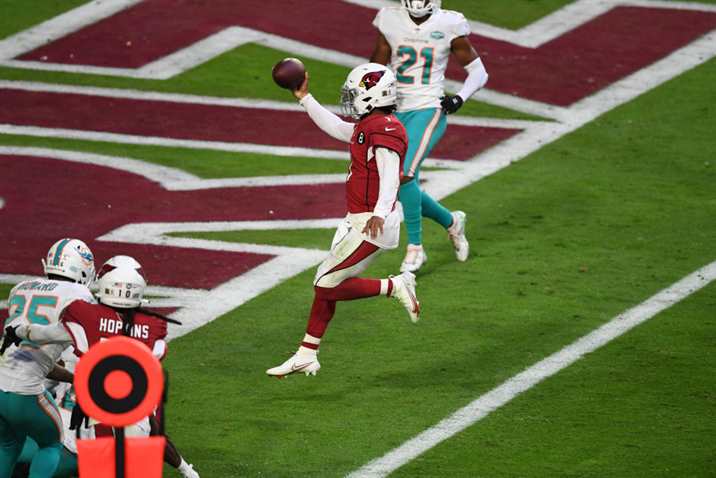 Kyler Murray is completing 68 percent of his passes and has 16 touchdowns and 7 interceptions. He's also a major threat to run the ball – his 543 yards rushing through eight games are just one-yard shy of his total for all of last season, and his eight rushing touchdowns are tied for third in the league. He's not quite in the MVP conversation, but with the way the Cardinals have played and his central role in both the passing and running games, he's already very close.
DeAndre Hopkins has already become Murray's favorite target, with 60 catches so far in his first season in Arizona. Veteran and future Hall of Famer Larry Fitzgerald is also still around as a safety valve, with 33 catches on the season. And Kenyan Drake has rushed for over 500 yards, teaming with Murray to give the Cardinals two players who could reach 1,000 rushing yards for the season.
The next two weeks are pivotal for Arizona, with a rematch with Seattle and a game against AFC East-leading Buffalo on the horizon. In a division as competitive as the NFC West, the Cardinals can't afford to drop both of those games and fall to .500.
Rams (5-3) : In danger of being exposed?
If the Rams are going to make a run at a NFC West title or a Wild Card appearance, the next four weeks will likely make or break their aspirations. Three of their next four games – vs. Seattle, Arizona, and San Francisco – are against division rivals and a fourth is against a team currently leading the five teams vying for three Wild Card spots, Tampa Bay.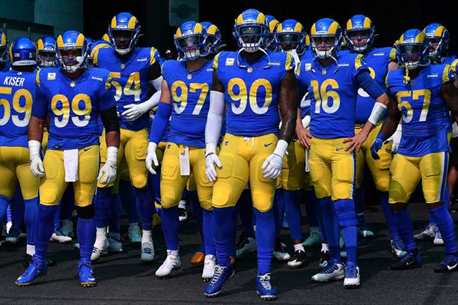 The Rams have a solid record, but their schedule has been soft. Four of their five wins are against sub-.500 teams, and their only division game so far, against San Francisco, is a loss.
Darrell Henderson and Malcolm Brown have both been solid in the running game, and Jared Goff has been good at quarterback, but he has yet to ascend into the elite passer the Rams hoped he'd become when he was their No. 1 pick. He has just 13 touchdown passes this season, although his accuracy has improved to a career-best 65 percent.
Aaron Donald is still anchoring a fearsome pass rush on the defense, and leads the league with nine sacks, and Jaylen Ramsey is still among the league's best shutdown cornerbacks. Los Angeles will be more reliant than ever on their defense as they try to navigate their difficult remaining schedule and stay in the playoff hunt. Interestingly enough, despite their pedestrian offensive numbers, the Rams are still enjoying some of the best playoff odds NFL bookmakers are giving.
49ers (4-5) : Down but not out...
The 49ers haven't exactly struggled the way recent Super Bowl runners up have, but a combination of injuries and a competitive division do have them in last place in their division.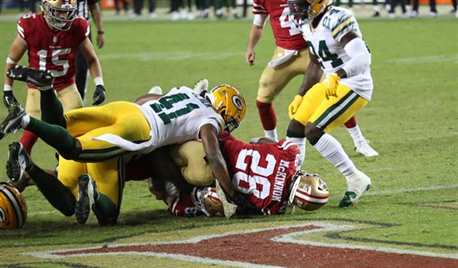 The team's schedule hasn't helped. Five of their nine games have been against likely playoff teams. And that's actually the good news – five of their remaining seven games are also against likely playoff teams.
Compounding matters has been instability at the quarterback position. The 49ers have played three different quarterbacks this season. Collectively, Jimmy Garoppolo, Nick Mullens, and C.J. Beathard have combined to complete 67 percent of their passes, but have thrown just 13 touchdown passes with nine interceptions in nine games.
Running back Raheem Mostert has also played in just four games, putting even more pressure on the passing game, which hasn't been able to deliver.
Still, the defense has been good enough to keep the team afloat – the Niners are the only team at the bottom of their division in the league with a positive point differential; a fact not lost upon bookmakers who are giving them some of the best NFL odds out of any last place team. If they can find some health on offense, they are far from out of the Wild Card race.