Which super old future Hall of Fame quarterback is going to lead their team to a division title? That's the biggest question in the NFC South at the halfway point. Here's a look at how each team stacks up at the season's midpoint.
Saints (6-2) : The Favorites?
After a 1-2 start, Drew Brews and the Saints are rolling and have since become the darlings of the NFL betting scene. They've won five straight games and moved in front of Tampa Bay for the division lead on the strength of head-to-head matchups earlier this season.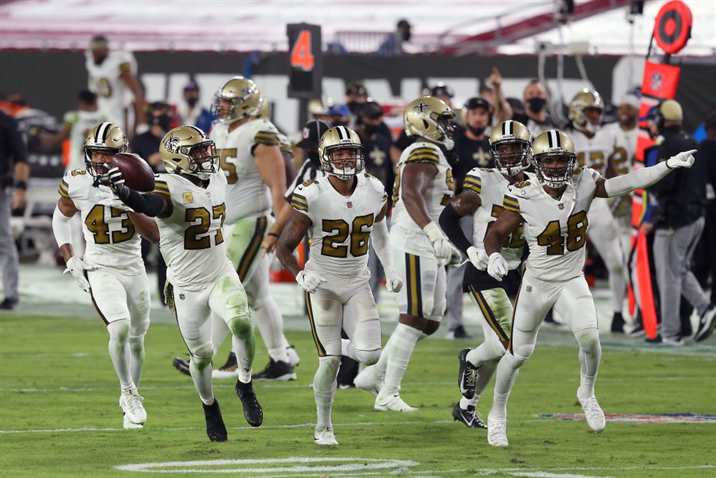 At 41, Drew Brees is still putting up numbers similar to his MVP prime. He's completing 74 percent of his passes which, if it holds up, will be his fifth straight season completing 70 percent or more of his passes.
Running back Alvin Kamura has more than 1,000 all-purpose yards and leads the team in both rushing and receiving yardage. Latavius Murray has added to a potent ground game with 371 rushing yards, and Brees has spread the ball around to a patchwork receiving core dealing with injuries – eight different receivers have caught touchdown passes.
Most importantly, the Saints control their own destiny in the division on the strength of absolutely dominant performances against Tampa Bay. They've beat the Bucs by a combined score of 72-26 this season and have the edge with NFL odds buffs. So, if the standings remain tied after the second half of the season, New Orleans will still win the division.
The Saints also have just one game remaining in their finally eight against a team that has a record over .500.
Buccaneers (6-3) : The new (old) buccaneers
Tom Brady has proven he still has plenty left in his career in his first season as a Buccanneer, but after two blowout losses to the Saints this season, he'll have to overtake New Orleans in the standings over the final eight games to get a division title since New Orleans owns the tie-breaker.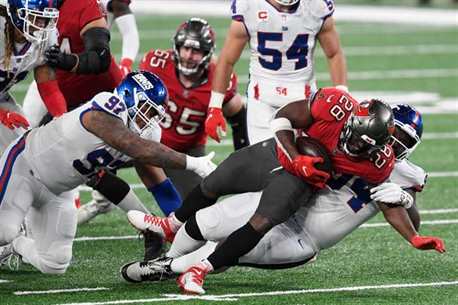 Brady has thrown for nearly 2,400 yards and 20 touchdowns through nine games, and he's clearly enjoying the depth and talent of Tampa Bay's skill positions. Six different receivers have caught 20 or more passes and eight different players have caught touchdown passes.
He's also getting support from a running game that includes Ronald Jones II and Leonard Fournette. They've combined for nearly 800 rushing yards and six touchdowns.
Tampa hasn't played a difficult schedule, but they've beat a good Green Bay team. They have tough games remaining against the Rams and Chiefs, but their other games are against sub-.500 teams, so they should be a sure bet to at least clinch one of the NFC's three Wild Card spots.
Falcons (3-6) : Down, but not out
The Atlanta Falcons looked like they were in the midst of a lost season when they fired their head coach and general manager after an 0-5 start to the season.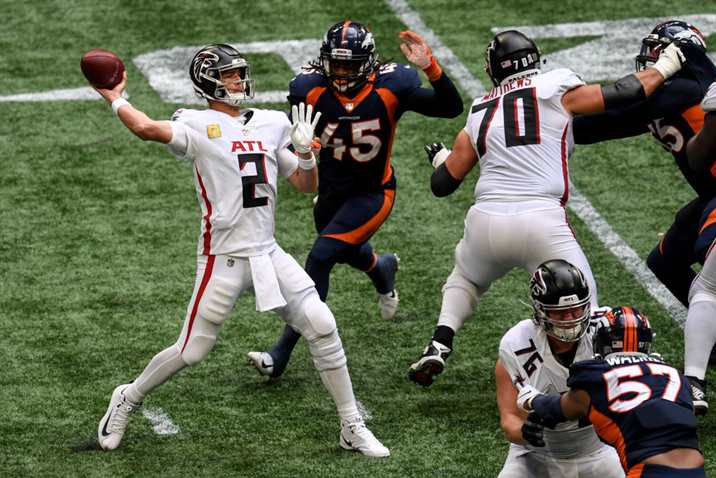 But interim coach Raheem Morris has led them to three wins in four games, Matt Ryan is leading the NFL in passing yards, and the Falcons are suddenly far from out of the playoff race. They have little margin for error, of course, but they're only 2.5 games behind Arizona and Los Angeles, who currently hold the final two playoff spots in the NFC.
Todd Gurley is getting tough yardage for Atlanta. He's only averaging 3.7 yards per carry, but he's getting a high volume of touches, has rushed for more than 500 yards, and has scored nine touchdowns this season. Gurley has struggled the last four weeks, but Brian Hill has rushed for nearly 250 yards on the season to supplement Gurley's efforts.
Calvin Ridley and Julie Jones have each caught 43 passes, and having multiple elite targets has helped Ryan shake out of an early-season slump.
Atlanta will find out if the team's improved play is for real in the next three weeks – they have to play the red-hot Saints twice, with a tough game against the Raiders in between those matchups.
Panthers (3-6) : Building for next season
For a brief moment, Carolina looked like a threat to exceed expectations this season. They've fallen back to Earth the last two weeks.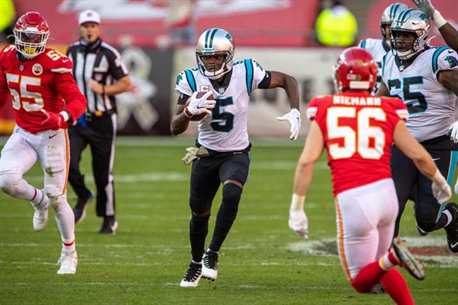 The Panthers have lost four straight games, although they've been competitive in each of them. Five of their six losses this season have been by eight points or less.
Teddy Bridgewater has solidified the quarterback position, completing 71 percent of his passes. He just doesn't have a lot of weapons around him. All-Pro running back Christian McCaffrey has played in just three games this season. Running back Mike Davis and receiver Robby Anderson are having good seasons – Anderson has 60 catches already – but they've combined for just three touchdowns and the Panthers are in the bottom third of the league in scoring.
Carolina wasn't expected to contend this season, so their fall into last place after a 3-2 start isn't exactly surprising. Their new coaching staff will undoubtedly be happy with how competitive the team has been in a rebuilding situation. But it's unlikely Carolina has enough talent to right its course this season and get back in the playoff race.