The whispers about Giannis Antetokounmpo's future with the Milwaukee Bucks have existed since the moment he became an MVP-caliber player in one of the NBA's smallest markets. Can the Bucks keep arguably the league's best player long-term?
In their defense, the Bucks have done a lot right. They hired a respected coach in Mike Budenholzer. They have surrounded Antetokounmpo with teammates he seems to adore, developed Khris Middleton into a legitimate All-Star in his own right, and built a team that has been one of the NBA's best regular season teams over the last two years. The Bucks even had a 2-0 lead on the eventual NBA champions in last year's Eastern Conference Finals.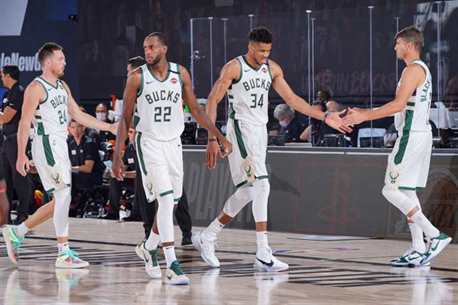 But next year is the last on Antetokounmpo's contract. The Bucks in their recent history have been unable to build a title contender. They blew a 2-0 lead last year, and this year things got worse. They were swept in the second round by the Miami Heat and Antetokounmpo received little help in the series, even before he had to miss most of game three and all of game four with an ankle injury.
The Bucks aren't in exactly the same position the New Orleans Pelicans were when Anthony Davis forced his way out of a losing situation by demanding a trade to the Lakers. But Antetokounmpo certainly has reason to be frustrated with the team's inability to construct a championship roster around him. If that is enough to lead him to want to team up with another star in a different city, or if the Bucks feel like they'd be better off getting a return on him in a trade than risking letting him walk away in free agency, here are three scenarios that make sense.
Golden State Warriors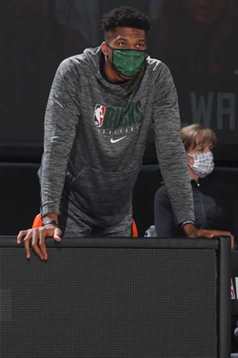 The Lakers believe every star wants to play for them, and the Clippers have suddenly emerged as a suitor for stars as well, but another California team could pry him away from Milwaukee with a package that includes a top three pick in the draft and reclamation project Andrew Wiggins, a former No. 1 pick who has had an up and down career. Is that anywhere near enough? Of course not, but if it's clear he'll walk away for nothing, expect Golden State to try and dangle their lottery pick as an enticement to trade him.
Toronto Raptors
The Raptors have already proven once that they'll gamble to acquire a franchise-altering star even if it's only a one-year rental. That one year worked out pretty good with Kawhi Leonard, who delivered the team its only championship. The Raptors have enough talented young players to put an intriguing offer together, a current All-Star in Pascal Siakam who excelled as a No. 2 option last year, and a strong veteran leader and distributor in Kyle Lowry.
Milwaukee Bucks
It shouldn't seem like as big a longshot as it does, but the Bucks and Giannis have every reason to try and keep things together (with a few tweaks) for another run at a title. Their team as constructed is clearly good enough to contend – something Davis could never say about his New Orleans teams. Adding a piece or two to the roster, shuffling some of the complementary pieces, or even making a coaching change could shake things up enough to help the Bucks play for a championship next season. Giannis is Milwaukee's best chance at a title for the foreseeable future. And for Giannis, winning a title is a legacy-building moment for his career, something that there's no guarantee he gets this close to again. There is plenty of incentive for both parties to stick together for at least one more year.