The Philadelphia 76ers followed up an impressive showing last season – if not for a bounced-in Kawhi Leonard buzzer beater, they'd have been in overtime of game seven of the second round of the playoffs with a chance to go to the Eastern Conference Finals. Since that moment, though, not much has gone right.
The team let Jimmy Butler go in free agency in the offseason, only to see him lead a young Miami Heat team past them in the standings. They let J.J. Reddick go as well, and haven't been able to replace him with consistent perimeter threats. They signed Al Horford to a big contract in the offseason, only to later realize Horford is not a good fit next to Joel Embiid. They signed Tobias Harris to a max contract, locking him in as a core member of the team despite his lack of defensive abilities. They saw star Ben Simmons struggle with serious injuries all season. Coach Brett Brown's rotations and in-game decisions were often lacking.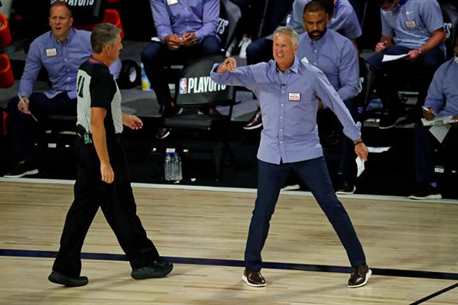 So when Philadelphia's season came to an end unceremoniously with a first-round sweep by the Boston Celtics, it wasn't surprising that Brown was immediately fired as coach. Even if all of the team's troubles can't be pinned on Brown, they're a team with stars locked into long contracts who are hard to trade. So if you can't do much to shake up a stagnant roster, changes usually start with hiring a new coach.
The Sixers will have no shortage of candidates to replace Brown. Lakers assistant Jason Kidd and Clippers assistant Tyronn Lue are among the most commonly mentioned names for any coaching vacancy in the league. Brown's assistant, Ime Udoka, has long been one of the most respected assistants in the league, so if the team is interested in making a more subtle change, he would be a good bet to get a chance. The Sixers would also be wise to consider Stan Van Gundy. Van Gundy has had success coaching talented big men – Shaquille O'Neal, Dwight Howard, Andre Drummond, and Blake Griffin – plus he's been able to win with quirky rosters, so he might not be intimidated by Philadelphia's mess.
There will be plenty of rumors about what, exactly, Philadelphia will do with that roster – speculation will be centered on whether or not they should trade one of their stars, Embiid or Simmons. Both are young All-Stars, even with their significant injury histories, though, and would be hard to get equal value for in a trade. Instead, expect the Sixers to make more modest changes.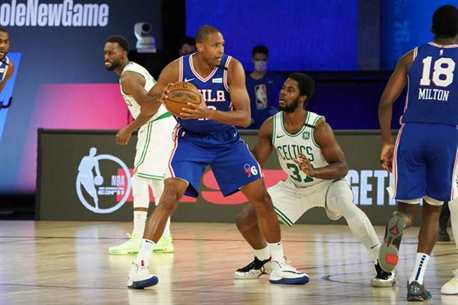 Horford is the surest bet to be playing elsewhere next season. His sister even bluntly said that Horford doesn't play well with Embiid during the playoffs. Horford is signed to an expensive contract for three more seasons, though, and he's coming off of his worst NBA season. He's also in his 30s and at an age where he could be sharply declining. To get rid of him, the Sixers will likely have to attach a draft pick or other incentive for a team to take him.
The other question the team will have to answer is whether or not Harris is their long-term answer as a third star next to Embiid and Simmons. Harris is productive – he's a solid shooter and creative offensive player. But he's not a strong defender or rebounder, and he's paid like a superstar. He'd also be difficult to trade, but he did have a productive season, so he wouldn't be quite as hard for the team to rid itself of as Horford.
Philadelphia's season ended chaotically, but there's little reason for panic. They were among the East's best teams just a year ago, and the two players who were key to that run – Embiid and Simmons – are just now entering their primes. Reconfiguring the supporting cast and hiring a coach who can manage the team's quirks better should have them right back in contention next season.