The NBA season may have technically just wrapped up last month, but in an effort to preserve a 2020-21 season, the league will be flying through a compressed offseason and training camp, with regular season games starting December 22.
The moratorium on trades was lifted on November 15, with Chris Paul already on the move in the first blockbuster of the offseason. Paul gives the Phoenix Suns a second star, while the Oklahoma City Thunder picked up another future first round pick and two veterans in Ricky Rubio and Kelly Oubre Jr. Expect more trades – and rumors – throughout the week, and then more roster moves starting November 20 at 6 p.m. when free agency officially begins. But there's one important order of business before then – the NBA Draft is (finally) happening November 18. The draft was originally scheduled for June, but has been postponed due to the pandemic – meaning prospects hoping to realize their NBA dreams have had an extended amount of time to stay in shape and ready and teams have had fewer opportunities to scout prospects.
So, what should NBA fans starved for offseason news, particularly fans of lottery teams who have been waiting since March for their teams to start improving, expect? Here are some things to watch.
Top 10 Prospects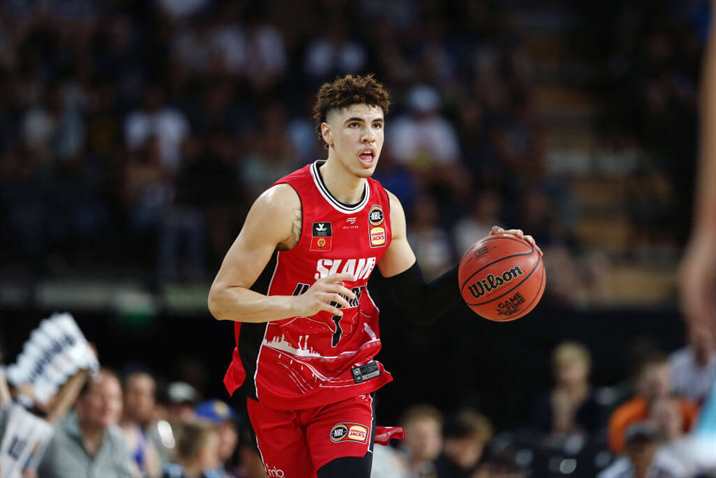 As always, there is plenty of debate about who will go where in this year's draft, with no consensus No. 1 player in the draft. Here is our prediction for the top 10 picks.
LaMelo Ball: The Timberwolves pick first and already have a young point guard who has made an All-Star team in D'Angelo Russell, but Ball has steadily been climbing to the top of the draft board as the most intriguing prospect in the draft. He projects as an exceptional passer, and with Russell's shoot-first instincts, he could easily slide over to shooting guard. Ball is big a for a point guard, so the Wolves could make it work.
James Wiseman: The Warriors currently hold this pick, and with a healthy, veteran roster and championship aspirations, they remain a favorite to make a trade. But if they stay here, Wiseman gives them a shot-blocking, athletic big man to slide next to Draymond Green in the starting lineup.
Anthony Edwards: The Hornets pick here, and if the first two picks go as predicted, a player who is at the top of some draft boards adds to Charlotte's young and talented core of perimeter players that includes P.J. Washington, Miles Bridges, and Terry Rozier. Of course, the Timberwolves could still take Edwards and keep Russell at point guard. Edwards is a natural shooting guard and projects as a very good three-point shooter.
Tyrese Haliburton: Haliburton might be a bit of a reach at No. 4, a pick currently held by the Chicago Bulls, but they have a new regime in the front office, a new coach in Billy Donovan, and the team already surprisingly didn't extend a qualifying offer to former lottery pick point guard Kris Dunn, making him an unrestricted free agent. They did draft a point guard last year in Coby White, but White is more of a scorer and Haliburton adds a pass-first point guard who projects as an intriguing defensive prospect.
Obi Toppin: It's not quite like when they drafted home-state star LeBron James, but the Cavs would do well to end up with Dayton star Obi Toppin in this draft. Cleveland has filled its roster with guards in recent drafts. Toppin, the National Player of the Year in the NCAA last year, gives Cleveland some size and an heir if they trade Kevin Love.
Deni Avidja: The Hawks have two developing offensive stars in Trae Young at point guard and John Collins at center. They could add a wing here who is the best international prospect in this draft and who is an unselfish passer – something that should complement the shooting-happy Young well.
Killian Hayes: It seems like the Pistons are drafting a point guard here, with Ball and Haliburton likely at the top of their wish list if they can make a trade. The Pistons just traded last year's starter Bruce Brown, and veteran Derrick Rose is likely to be dealt to a contender at some point this season. Hayes gives them a steady prospect who should be able to step in and contribute immediately. Plus, he played with last year's first round pick Sekou Doumbouya in France.
Onyeka Okongwu: The Knicks pick eighth, and though they're technically rebuilding, they always seem on the verge of throwing all of their money at big-name veterans to try and buy their way into contention. Last year, they took a guard in R.J. Barrett. They still need depth in the backcourt, but drafting Okongwu, an efficient scorer around the basket who would be a replacement if they decide to dangle Mitchell Robinson in trades.
Saddiq Bey: Washington is already expecting to improve next season with the returns of John Wall and Bradley Beal from injury. Add in the development of last year's rookie Rui Hachimura and a draft pick like Bey who is light's out from the perimeter, and the Wizards could go from one of the league's most boring teams to one of its most exciting offensively.
Isaac Okoro: The Suns are gearing up for a playoff run with the trade for Paul, and Okoro fits that strategy. He should be an impact defender quickly, and on a team like Phoenix with Paul, Devin Booker, DeAndre Ayton, and Cam Johnson, Okoro's offensive shortcomings won't be a big deal.
Three sleepers to watch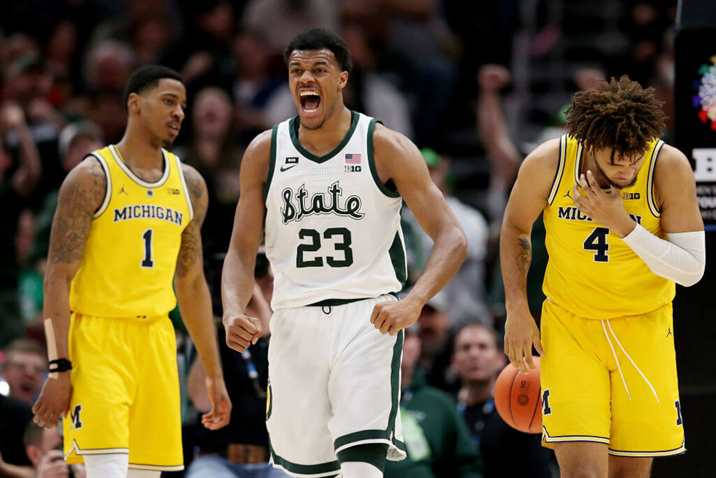 Just because your team isn't picking at the top of the draft doesn't mean they won't land an impact player. Here are three players expected to go in the late first or second round who could surprise.
Xavier Tillman: Michigan State coach Tom Izzo has an antiquated view on big men, and MSU players like Tillman typically don't shoot many threes. In the NBA combine, though, Tillman was the second-best three-point shooter. Add in his above average mobility switching onto smaller defenders and his monster screen-setting on offense, and Tillman could offer a nice skillset to a playoff team picking late in the first round.
Desmond Bane: The TCU wing player has a disadvantage that unfairly maligns a lot of draft prospects – he played four years of college basketball, so he's not a "high upside" pick like some of the draft's younger players. But 44 percent three-point shooting is 44 percent three-point shooting, and contenders in the late first round are always looking to add more long-range snipers.
Elijah Hughes: At one time, leading the ACC in scoring would've all but guaranteed a spot in the top 15 of any draft. Hughes is listed in the second round in most mock drafts, but he's a 6-foot-6 bucket-getter, and he wasn't an elite prospect out of high school either, so this wouldn't be the first time he's worked himself into stardom.
Three teams that could trade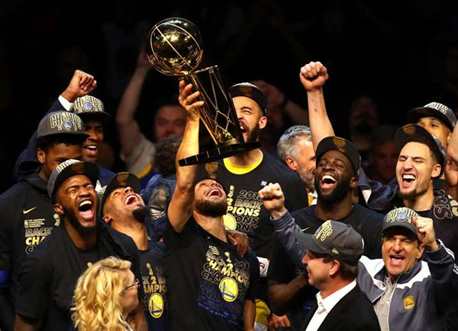 The draft is always full of rumored trades, and this year, with teams doing an offseason on the fly, we are sure to see rumors all week. Here are three teams that we'd guess are likely to be active.
Warriors: The Warriors haven not-so-silently made it clear they'd happily include the No. 2 pick in a trade for another star to complement Steph Curry, Klay Thompson, and Draymond Green. Interest in the pick could depend a lot on what Minnesota does – if the Wolves pass on LaMelo Ball, expect a number of teams (including the Detroit Pistons and New York Knicks, to bombard Golden State with offers to move up and get him.
Suns: When the Suns landed Paul, it was a sign they're going all-in for contention this season. Paul immediately elevates a team that just barely missed the playoffs last season, but he's also a veteran known for being demanding and pushing teammates. Phoenix may look to add more veteran voices to the roster in an effort to win now, and dangling their No. 10 pick could likely pry one or more solid players away from teams looking to get younger.
Celtics: Boston has three first round picks, the highest of which is at No. 14. They're always aggressive and could look to package their picks and move up if there's a late lottery prospect they like.