James Harden, Giannis Antetokounmpo, LeBron James, Anthony Davis, and Kawhi Leonard have all played exceptionally well as the NBA is about halfway through its restarted regular season games. But that's no surprise – stars will be stars, after all.
But the most exciting part of restarted play in Orlando has been the emergence of a few new stars. Here are some players who became household names overnight with their strong performances.
T.J. Warren, Pacers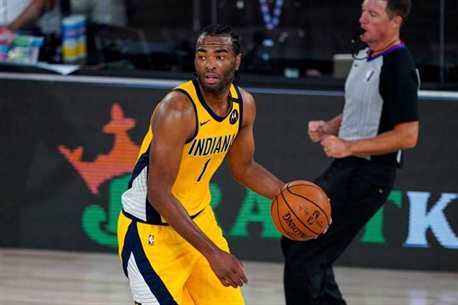 Warren wasn't exactly an unknown – he's the second-leading scorer on a good team and an efficient shooter in his first year in Indiana. He's also been injury-free for the first time in his career. But few would've predicted he had the type of firepower to open restarted play with a 53-point performance, followed up by two 30-point performances. The Pacers have needed it, too – they're playing without All-Star Domantas Sabonis, who is out for the season with an injury.
Gary Trent Jr., Trail Blazers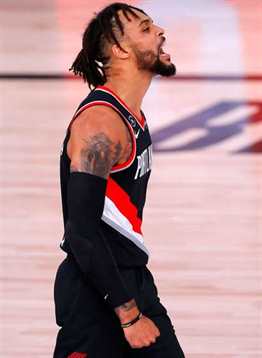 The former second round pick emerged as a rotation player this season, and he's seen his playing time increase due to an injury to Rodney Hood, Trevor Ariza opting out of playing in Orlando, and ineffective play from Mario Hezonja. In the bubble, though, Trent has added to an already dynamic Portland backcourt that features Damian Lillard and C.J. McCollum. He's hitting 60 percent of his three-pointers and has played more than 30 minutes in two straight games.
Thomas Bryant, Wizards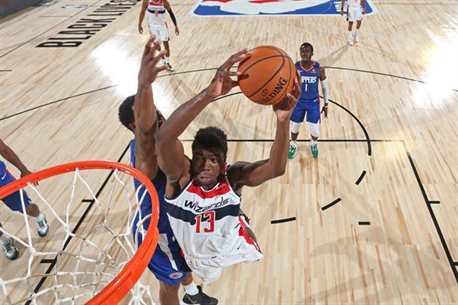 Expectations were low for a Wizards team that entered play in Orlando with low expectations – they were 5.5 games behind Orlando for the last playoff spot and their two leading scorers, Bradley Beal and Davis Bertans, are sitting out with injury. The Wizards are winless and have been eliminated from playoff contention, but Thomas Bryant has made the most of the extra playing time. He has three straight double-doubles, held star center Joel Embiid to 3-for-11 shooting in a head-to-head matchup, and is averaging 19 points and 10 rebounds per game. His play should solidify his spot as the team's starting center heading into next season.
Michael Porter Jr. and Monte Morris, Nuggets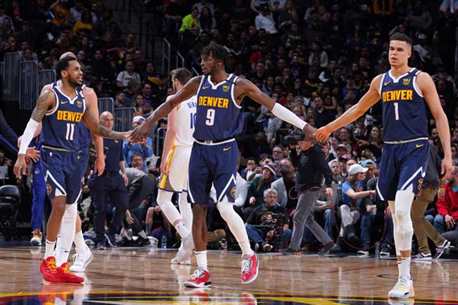 The Nuggets were so desperate for healthy players when practice started in July that they played a preseason game with a lineup that included three centers and two power forwards. They've slowly gained some of their regulars back, but it actually hasn't been necessary. Small forward Porter Jr. scored more than 30 points and had more than 12 rebounds in two consecutive games, and Morris has shot 50 percent, taken care of the ball and averaged nearly 17 per game starting in place of Jamal Murray.
Shake Milton, 76ers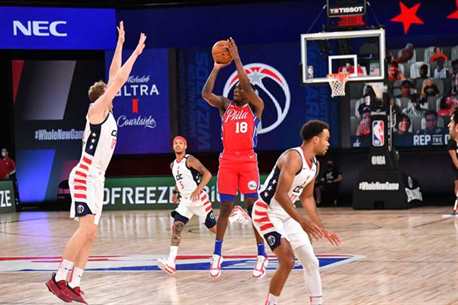 Replacing the production of injured star Ben Simmons will be no easy task, but Shake Milton has been impressive. He's averaging 15 points per game over his last two games, making 55 percent of his three-pointers, and even has a game-winning shot against San Antonio on his Orlando resume already.