In the NBA bubble, few teams did more with less than the Indiana Pacers.
Indiana entered the league's restart with their best player during the regular season, All-Star Domantas Sabonis, unavailable due to injury. Former All-Star Victor Oladipo was able to play, but he is still severely limited after recovering from a major knee injury that caused him to miss more than a year of action over two seasons.
Still, the Pacers were competitive, held onto the fifth spot in the Eastern Conference, and even got a breakout performance from the improving T.J. Warren, who had a 50-point game in the bubble opener and made the all-bubble team.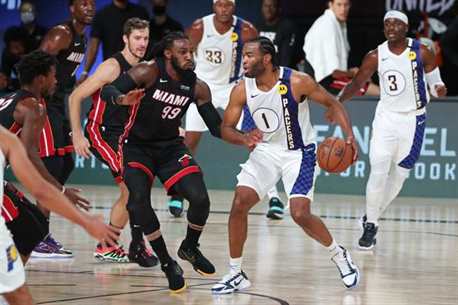 Then, the Pacers were swept out of the playoffs by the Miami Heat and they promptly fired their coach, Nate McMillan. McMillan has the third-most wins of any coach in franchise history, but this was also the second straight year that Indiana was swept out of the playoffs. McMillan has had successful coaching stints in Seattle and Portland as well, but he's also lost jobs under a similar formula: He's been adept at getting teams to a level of good but not quite good enough, and organizations have felt rightly or wrongly that they need a different voice to get them past that "good" mark.
For Indiana, McMillan's style was likely a clash with how the front office envisioned the team playing. Sabonis and fellow big Myles Turner both move well for their size and have range. Oladipo (when healthy) is an elite athlete who can score or distribute, and Warren has become one of the league's most productive shooters on the wing. The team also added Malcolm Brogdon in the offseason on a major contract, and Brogdon's success in Milwaukee was in an up-tempo system.
McMillan favored playing at a slower pace that seemed to hinder his personnel's physical talents at times. Brogdon, in particular, struggled. Brogdon had a 50-40-90 season last year, but his numbers plummeted this season. He shot 43 percent overall and 33 percent from three-point range, although he did average a career-best 7.1 assists per game.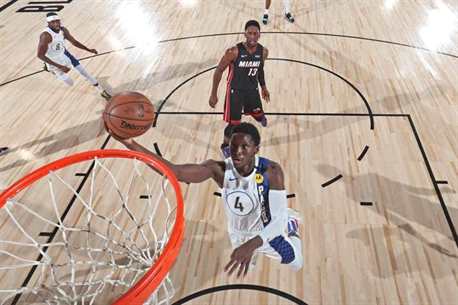 The Pacers also face a dilemma with Oladipo. Oladipo is an unrestricted free agent after next season, and reports have indicated he is thinking about leaving the Pacers. Teams in similar situations with star players would typically try to move that player in a trade to get a return before losing him for nothing. However, Oladipo's value is probably at an all-time low after his recovery from injury has been slow. So the Pacers will likely need to hold onto him, find a coach who can help accentuate his attributes hoping he can rebuild a strong trade market for his services, and trade him during the season next year.
That's a lot to ask of an incoming coach. Team president Kevin Pritchard also doensn't know exactly what he's looking for. He told ESPN that he's admired some of the teams who have hired college coaches in an effort to relate to younger players, but the team is also reportedly interested in Houston's Mike D'Antoni, one of the oldest coaches in the league.
A new coach will also try and get Turner back on track. While Sabonis has ascended into an All-Star in Indiana Turner, one of the league's best shot blockers, has seen his offense slide over the last two seasons. The Pacers need his rim protection abilities on the court, but they'll need to figure out if he and Sabonis can play side-by-side long-term or look at trading one of them.
Indiana still has the talent to be one of the East's best teams, but expect their style and roster to look a lot different next season.