After (again) making the biggest move of the offseason – acquiring former MVP Mookie Betts from the Boston Red Sox, the Los Angeles Dodgers (again) did what they always do: committed. This week, they signed Betts to a 12-year, $365 million contract extension (the second largest in baseball history).
That level of aggressiveness to add talent combined with a willingness to spend what it takes to keep it has defined the last decade for the Dodgers. The team has been consistently excellent, making the playoffs eight straight seasons, the longest stretch in franchise history. They've had MVPs and Cy Young winners, All-Stars, and countless accolades. Except one. Those efforts haven't resulted in a World Series title.
The team has lost in the playoffs in about every way imaginable – in heartbreaking fashion in a seven-game World Series; in upsets in the Division Series to teams with less talent; in blowout fashion in a World Series where their high-priced pitching staff was out-gunned. Clayton Kershaw, perhaps the best pitcher of his generation, has had pedestrian numbers in his postseason career.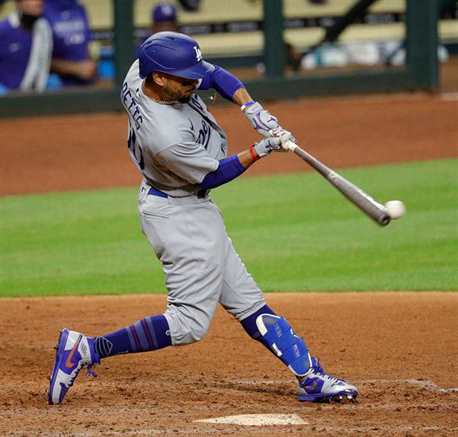 In modern era baseball, teams that spend money always win, eventually. Just not the Dodgers. Their last World Series win came in 1988. Now, the team is hoping that Betts – a part of a Boston team that beat the Dodgers for the World Series title in 2018 – is the final piece to help them break through.
That's a good bet, too. Betts is one of the game's best and most exciting players. He'll combine with Kershaw and reigning NL MVP Cody Bellinger to give the Dodgers three recent MVPs on its Opening Day roster. But will it be enough?
The team has questions. After veteran David Price elected not to play in the season restart, the pitching staff doesn't have as much depth as recent seasons behind Kershaw and Walker Buehler. The nature of the season itself – being a 60-game sprint – also makes things perhaps more questionable than a full season. Lesser teams can get hot (as the Dodgers know well from some of their playoff losses) at opportune times.
But at the end of the day, Betts and Bellinger are two of the best position players in the game, and the Dodgers were already a contender before adding Betts. Despite their recent playoff failings, they're bound to break through soon.