The Tampa Rays may not have won the 2020 World Series, but they may have had the breakout star of the MLB Playoffs.
Rookie Randy Arozarena hit .377 in the postseason with 10 home runs, 14 RBIs, and 29 hits. He won the American League Championships Series MVP, set the MLB record for home runs in a single postseason, and set the record for hits in a single postseason as well.
Arozarena, 25, didn't play this season until August 30 after missing the first five weeks with COVID-19. He hit .281 with seven home runs in 20 regular season games. His background makes his sudden emergence as a future star all the more incredible. Arozarena defected from Cuba to Mexico in 2015, then was signed by the St. Louis Cardinals. He played in 19 games for the Cardinals last season after getting called up late in the year and hit .300 with one home run, but was traded by the Cardinals for a pitching prospect because they felt Arozarena was among an abundance of power-hitting outfield prospects. The team's general manager now says that trade was a mistake, and Arozarena's epic journey to baseball stardom will soon be a movie, according to The Hollywood Reporter.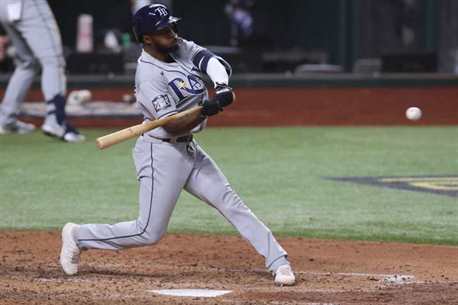 Although Arozarena's rise was probably the most compelling and unexpected story of the postseason, he was not the only breakout star. Dodgers shortstop Corey Seager hit .328 with eight home runs with 20 RBIs in the postseason and won both the National League Championship Series and World Series MVP awards – an impressive accomplishment on a team as star-studded as the Dodgers. Los Angeles has three former MVPs on its active roster, and Seager out-performed all of them this posteason.
Add in young slugging stars like Atlanta's Cristian Pache and San Diego's Fernando Tatis Jr, who both made their playoff debuts this season, and it's easy to envision baseball on the verge of entering another golden age for offensive talent.
But the players alone weren't the only exciting additions to baseball this season. The compressed season because of the global COVID-19 pandemic forced MLB to make modifications to everything from playoff format to extra innings rules. Some of those moves proved popular with fans and players. MLB has already announced that two of those rules, requiring relievers entering the game to face a minimum of three batters and expanding rosters to 26 players, will be permanent changes.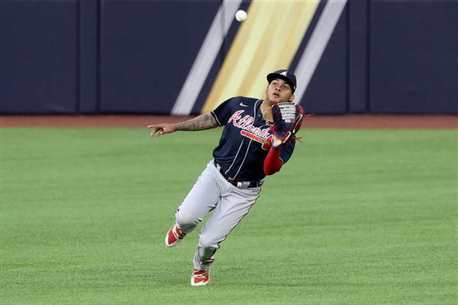 Other rule changes were intended to be temporary, but there could be added enthusiasm now that teams have experienced them in use. Double-header games were shortened to seven innings; a runner would start on second base during extra-inning games; the National League used a designated hitter all season; and the playoffs were expanded.
In an interview with the Associated Press, MLB commissioner Rob Manfred advocating for keeping the expanded playoffs permanently, although not all the way to 16 teams like this season.
"I don't think we would do 16 like we did this year," Manfred told the AP. "I think we do have to be cognizant of making sure that we preserve the importance of our regular season. But I think something beyond the 10 that we were at would be a good change."
Manfred also said in a radio interview that he's open to a discussion about banning infield shifts.
Among all professional sports, baseball is notoriously among the slowest to adapt and embrace changes, especially major changes to traditional rules and customs. The league, like the entire country, suffered major losses as a result of the pandemic, but if it comes out of it with an ability to attract new fans with its young stars and keep them with rules that make the games move faster, that could be a net positive for baseball's future.