The Los Angeles Dodgers cruised through Major League Baseball's compressed regular season, finishing with the best record in the league. Their offense scored the most runs, and their pitching staff gave up among the fewest. The team's run differential was also the best in baseball, and they had three recent Most Valuable Players on their roster.
They were the odds-on favorite to win the World Series, and yet still no lock to do it – since baseball added wild card teams in 1995, only seven teams that finished with the best regular season record went on to win the World Series. The Dodgers hadn't won a World Series since 1988, and had fell victim to several high-profile upsets in recent years. They also came dangerously close to a disappointing finish this season, needing to rally from a 3-1 deficit to the Atlanta Braves in the National League Championship Series to advance to the World Series.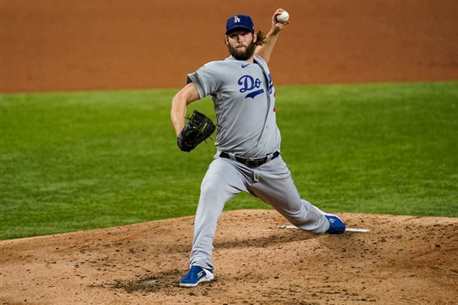 The Dodgers have long had one of the highest payrolls in baseball and made no secret of the fact that they've been spending every resource available to chase a championship. But while this win is vindicating for the franchise, perhaps no player benefits more from a legacy standpoint than Clayton Kershaw.
Kershaw is one of the best pitchers in baseball history. He's won three Cy Young awards and an MVP award. He's a clear future Hall of Famer. He's led the league in ERA five times and strikeouts three times. But the nagging critique of him throughout his career has been his inability to maintain his dominance in the postseason. Kershaw entered the 2020 playoffs with a sub-.500 (9-11) record in the playoffs and an ERA over four.
This year was different, though, Kershaw had a 4-1 record for the Dodgers, improving his postseason record to 13-12, and a 2.93 ERA. He had 37 strikeouts in 30.2 innings, and two of his four postseason wins were over the Rays in the World Series.
Dodgers manager Dave Roberts summed up what the performance means for Kershaw in an interview with the Los Angeles Daily News. "When people talk about him," Roberts said, "it's World Series champion first, then future Hall of Famer."
Kershaw has now accomplished just about everything a pitcher can.
He joked that he might retire if the Dodgers won the World Series after winning this year's NLCS, but at 32, he should have a lot of productive years as a pitcher left. Kershaw has been open about the importance of family time – he has three kids – so there's no guarantee he'll play forever, but he's also in a good position with the Dodgers. The team's core offensive players Mookie Betts, Cody Bellinger, and Corey Seager are all still in their primes. The pitching staff has depth, so there isn't pressure on Kershaw to be the team's best starter anymore, although he's certainly capable of that. And few teams are as willing to spend big money to contend and add talent as the Dodgers. It's conceivable that this could be the first of several championships for Kershaw before he retires.