MLB PICKS, NEWS, SCHEDULE AND MORE
mlb SCHEDULE
Our projections are based upon an analysis of the odds provided by all the legal market operators
mlb BETTING GUIDES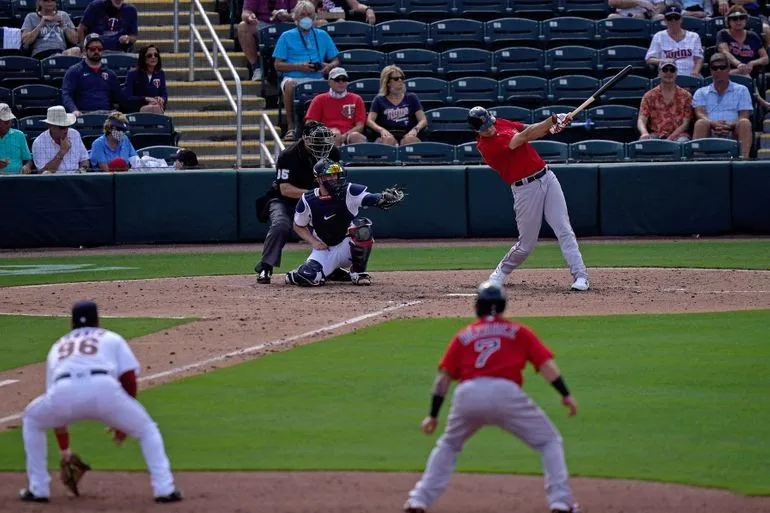 August 8, 2022
Learn the best strategies for making your MLB picks on the underdog! Check out these tips, systems, and more to stay ahead of the MLB odds. For the...
Read more
Despite lagging significantly behind both the NFL and the NBA in terms of how much money is wagered on the game, MLB betting is steadily growing in popularity and revenue generation. With the advent of activities such as fantasy baseball, MLB betting is starting to become more mainstream. Yet, perhaps due to the drastically different nature of baseball's game play as opposed to football or basketball, there is a lot of uncertainty regarding how baseball betting actually works. Fortunately, Sidelines is here to lift the veil of mystery surrounding MLB betting and help users get the tools and information they need to beat the bookie.
MLB BETTING FAQS
Baseball is arguably the most stats-heavy professional sport in the United States, with people writing both books and doctoral dissertations on the subject. There are statistics for almost every conceivable category of measurement regarding teams themselves and player positions and performance. With all of these statistics, how can the average Joe not only make sense of everything, but how can he/she even know where and how to bet on the MLB? Enter Sidelines. Not only can bettors learn the ropes when it comes to MLB betting, but they can also get advantages over everyone else in the form of real time odds comparisons, free tools, and up-to-date player and team stats.
While the game of baseball is drastically different than football or basketball, MLB betting is no different in terms of how the odds are presented. Sidelines uses what is referred to as "moneyline odds" (also known as "American odds") to display the chances of a bet. Moneyline odds are identified by the plus and minus signs attached to the relevant odds (for example, Detroit Tigers -135 vs. New York Mets +140). The minus sign always indicates the favorite team and the amount the bettor must wager in order to win $100. Similarly, the plus sign always indicates the underdog and the amount the bettor wins for every $100 wager. So, using the example, you would need to wager $135 on the favored Detroit Tigers to win $100, while for the Mets, you would bet $100 to win $140.
MLB prop bets are wagers made on almost any statistical category within a baseball game with the exception of the final outcome. Due to the high amount of statistics recorded in baseball, MLB prop bets can apply to both teams and players. Popular player prop bets center on performance and can include totals for RBIs, homeruns, hits, strikeouts, and more. These bets lend themselves well to those looking for MLB predictions and are popular choices. A popular MLB team prop bet is known as "Runs + Hits + Errors," in which bettors attempt to wager on the total per inning or per game.
Futures bets involve wagering on a team or an individual player to accomplish a particular goal in the upcoming season. Examples of MLB futures bets can range from wagering on which teams will win National League Pennant and the American League Pennant, all the way to who will win the World Series the following season. Additionally, futures can also apply to individual players. For example, betting on a player to win MVP honors in the AL and NL or the Cy Young Award Winner are good examples as these awards are determined throughout the entirety of an MLB betting season.
MLB parlay bets are technically a single wager, but are compound in nature as they consist of multiple picks. These picks can combine a series of bet types such as picking against the spread, propositions (props), over/unders, moneylines, runlines, or others from across both single and/or multiple games. For example, a would-be bettor could place a parlay including a game's total score (also known as an over/under bet), the runline, and even an MLB prop bet all in the same game! In the case of multiple games, bettors can wager on a variety of bets across more than one game. However, bettor beware! In order to cash in on a parlay bet, each wager within the parlay must be correct.
Ever since 2018, when the US Supreme Court struck down the contentious PASPA law, states have been free to legalize sports betting at their own discretion. Some have legalized sports betting in-person and online, while others have legalized both for citizens and visitors alike. However, while this is overall great news for sports bettors, this means that both the legality and means of betting differs on a state-by-state basis. Before placing a bet, do yourself a favor and check out Sidelines' legal page to make sure you're betting aboveboard.